About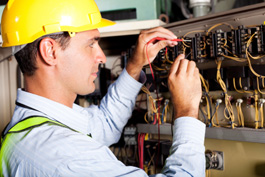 It is Galaxy's endeavor to continue to be a world-class provider of electronic security and low voltage solutions. As such, our team will continue to make crucial investments in people, technologies, facilities, equipment, and business processes.
Galaxy's philosophy is to structure an organization that provides the best solutions and service available by providing our clients value added services throughout our relationship from inception to project delivery.
Whether our clients' needs require an entry level or a large-scale fully integrated system operating over LAN WAN, or internet, Galaxy has the capabilities to support such needs on both a local and national basis. Galaxy is also in the position to provide on-site and remote management of our clients' systems.
Design
Engineering
Project Management
Implementation
Service & Support
Galaxy provides a multitude of technological solutions from multiple manufacturers.
Galaxy implements delivery models that allow for standardization of installations as well as flexibility of solutions to meet the individual client needs. Galaxy integrates quality products from industry leaders into solutions that meet the specific needs of our customers.
Galaxy provides state of the art cost effective and innovative solutions. Galaxy prides itself in providing the best solutions that meet the clients request by providing a project specific solution that meets the clients' individual needs. Galaxy specializes in turnkey Access Controls.
var _gaq = _gaq || []; _gaq.push(['_setAccount', 'UA-35170540-1']); _gaq.push(['_trackPageview']);
(function() { var ga = document.createElement('script'); ga.type = 'text/javascript'; ga.async = true; ga.src = ('https:' == document.location.protocol ? 'https://ssl' : 'http://www') + '.google-analytics.com/ga.js'; var s = document.getElementsByTagName('script')[0]; s.parentNode.insertBefore(ga, s); })();